Why Richlin?
Our innovative products have made us an industry leader. Together, our informed sales staff, experienced craftsmen, and qualified service technicians offer high-quality products and exceptional customer service.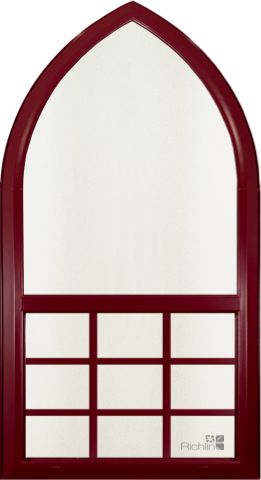 Performance Today & Tomorrow
Richlin Limited Lifetime Warranty
Richlin Window offers a limited lifetime warranty for piece of mind.
Energy Efficiency Savings
Richlin windows feature the most energy-efficient components. Offering high-performance options that can help cut utility bills and save you money.
Made in the USA
Manufactured in Minnesota by qualified, experienced craftsmen since 1951. Our team provides superior customer service before, during, and after each sale.
Extreme Season Protection
Richlin Window is built to endure the harsh weather conditions of the upper Midwest while creating comfort and efficiency all year long.
Our Customers Say
We can already tell a difference in temperatures; it's been 4 weeks since installation.
— Sheila R., satisfied customer in Red Wing, MN
Since becoming a dealer for Richlin we have seen our window business expand rapidly. Not only does Richlin Window make beautiful windows at competitive prices, but they back it up with top notch service.
— Josh - Infinity Exteriors, New Berlin, WI
My company has offered Richlin Windows as our flagship window product since 2013. Richlin offers the same overall value that SMA has always been committed to delivering to our customers.
— Steve Arrell, President - SMA Exteriors & Restoration, Rogers, MN
My best customer testimonials have come after installing Richlin Windows. When offering Richlin Windows I always know that the customer is maximizing their investment by purchasing these windows.
— Nick Benjamin - SMA Exteriors & Restoration, Rogers, MN
For the past 10 years we have been selling and installing energy efficient, quality products from Richlin Window. Our customers, installer and staff have been very pleased with all aspects of doing business with Hayfield Window & Door.
— Tim Mayer, President - Larson Siding & Windows, Rochester, MN
We Thrive on New Innovations & Quality